The new Ridgid FlexShaft in the two versions is about to arrive at Wardsflex.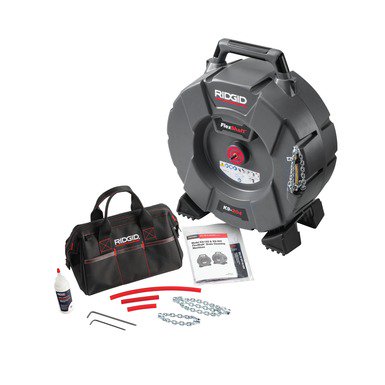 Specifications for the larger K9-204 version of the FlexShaft Machine.
RIDGID FlexShaft Machines utilise specialised chain knockers attached to a flexible cable that are spun at high speeds by a cordless drill/driver with an adjustable clutch (NOT INCLUDED) attached to the centre drive shaft.
Since the cable spins in a durable nylon sheath that is housed within a fully contained drum, there is much safer operation and less on site mess.
This unit is lightweight and portable, perfect for 2" to 4" pipes (50mm to 100mm) and includes 70' of 5/16" cable enclosed in the durable but flexible nylon-sheath.
*Just need to add your own cordless drill/driver.*
Supplied complete with:
Triple chain knocker for 50mm to 100mm pipes
Triple carbide tipped chain knocker for 50mm to 100mm pipes
Tool bag and associated tools including Lubricant
https://www.wardsflex.co.uk/ridgid-flexshaft-k9-204/
Just click the link to take a look
Recent Posts
World Water Day, on 22 March every year, is about focusing attention on the importance of water. Thi …

Happy Christmas from all the staff at Wardsflex …

With only a few days to go, Wardsflex are setting off for Dubai ready to be exhibiting at Trenchless …